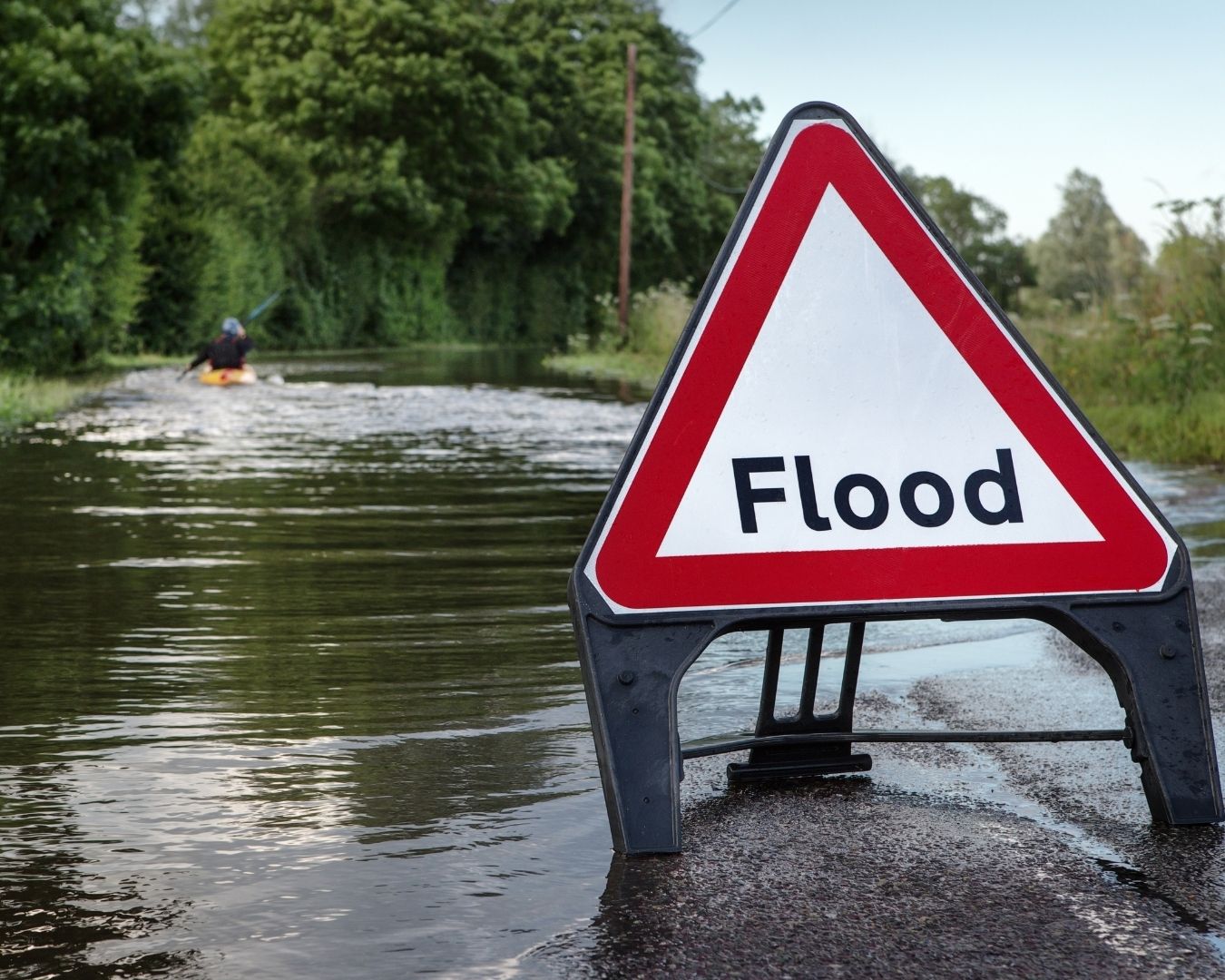 March 18th, 2021
Posted by Forty Four Media
Uncategorised
0 comments on "Major Changes to Flood Risk in the UK"
The insurance market is currently going through an extensive period of 'hardening'. Insurers are driving higher premiums and tighter terms and conditions, with particular emphasis on flood risk. This process will affect all sectors of the economy and it is crucial that business owners understand how this is likely to impact their insurance coverage and cost.
A major contributor to the 'hardening' market is natural catastrophe losses, which continue to escalate around the world. The systemic effects of climate change are here. Stronger and more frequent natural disasters, for example, are destroying homes and businesses at record-breaking rates and putting entire flood systems at risk.
2020 was significant in many ways. After three relatively dry years, winter 2019/20 saw major storms causing widespread flooding across the UK. Between November 2019 and February 2020, thousands of homes and businesses were flooded in South Wales, Northern and Central England and the Scottish Borders. These storms, costing in excess of £360 million, were a timely reminder of the challenge's insurers face from the growing threat of flooding due to climate change. Furthermore, the flooding in parts of south Yorkshire and the Midlands in November last year added an additional £110 million to insurers claims costs.
The impact of climate change will see more than 1.2 million properties in the UK 'newly at risk' of flooding and 1.9 million addresses 'newly at risk' of subsidence by 2050, leading to a potential insurance liability of £122 billion, based on data from UK Climate Predictions and a 2˚C global temperature rise.
Global warming is already having an impact on our daily lives, but the effects of it will become far more tangible and extreme in the years to come. The reality is that global temperatures are continuing to rise and flooding is becoming more common place. If expected trends continue, a large number of properties will be newly impacted, which is why insurers have completely reassessed their flood mapping data to better manage their flood exposure.
As well as flooding, climate change is also increasing the risk to buildings stemming from subsidence. The dry summer in 2018 saw massive increases in losses and insurers are bracing themselves for a repeat of those losses in 2021/22.
As climate change brings more intense storms and rising seas, Britain faces rapidly growing and shifting flood threats; something few of those at risk are yet to be aware of, potentially facing the prospect of huge insurance premium increases, restricted flood risk cover or being unable to buy flood cover at all.
Insurers are exposed as Britain fails to confront flood risk
This lack of awareness, combined with fast-increasing demand for new housing, limited available land and often disjointed policymaking and regulation mean efforts to keep people and property safe are becoming more and more strained.
About 5.2 million homes and other properties in England are at risk of flooding. Sea levels have risen about 16 cm (6 inches) in Britain since 1990, making coastal areas more vulnerable to storm surges.
Heavier rainfall is degenerating surface floods away from rivers and shorelines, in places where we never previously expected them, as rain cannot run off fast enough. The Met Office has reported that extended periods of extreme winter rainfall are now 7 times more likely than before.
Owners of flood-prone homes in Britain can buy affordable insurance through Flood Re, a government and insurance industry initiative that shares the cost of flood risk across all home insurance policies sold.
Businesses, however, do not have access to this facility and, hit by more frequent and severe flooding, are finding it harder to buy or afford flood insurance coverage, raising the prospect of them being fully exposed to flood losses themselves. It is a sad reality that several businesses have been forced to close in this last year due to them being unable to secure flood insurance cover; required to satisfy their bank/stock funders.
We have huge pressures for growth in this country and government ambition to build more homes, presents us with a real dilemma. According to the Town and Country Planning Association, which campaigns for reforms in Britain's planning system, increasingly relaxed planning permission rules meant more properties were being built in high-risk zones.
There's also the added dilemma for many property owners and communities not wanting to discuss climate change and flood risks, fearing it might hurt their ability to get insurance or drive away buyers and investment.
Impact to insurers from losses related to climate change
Where global average temperatures have risen in the past, incidences of climate-related weather events tended to become both more common and more severe. Insurers protect society against these risks, and these events will continue to become more expensive to cover.
The insurance industry is, of course, used to dealing with losses from physical risks. For example, recent research suggests that the frequency of climatic natural disasters has grown as much as threefold since 1980. Despite such an increase, the industry has managed to demonstrate resilience and innovation in diversifying the risk. However, there is now concern whether further deterioration of extreme climatic events might result in an increase in the protection gap.
The first quarter of 2021 has seen many homes and businesses not previously situated in traditional flood risk areas, now affected by insurers' reassessed flood mapping. This has had a significant impact on their insurance premiums and policy coverage. Hamilton Leigh has designed a Business Flood Plan template, available to all of our clients, in addition to a Flood Toolkit to help our clients proactively manage their flood risk exposure.
Invest in flood risk management
Business owners need to be investing in proactive flood risk management to provide practical and manageable solutions for underwriters to insure them against flood. To position yourself to do this as best as possible, working with knowledgeable partners is a must. Aligning with Hamilton Leigh to provide a united stance on presenting your requirements to insurers in the best and most accurate light is paramount for securing flood risk cover, where many businesses will struggle.
An increased frequency and severity of major weather events means a higher number of more costly claims for insurers to deal with, globally as well as in the UK.
To reduce exposure and resultant interruption to your business, it's imperative that business owners recognise the need to improve their flood resilience, before the storm clouds gather, not after.
What Hamilton Leigh can do to help you
Design a comprehensive and robust Business Flood Plan
Ensure your Business Flood Plan strategy is communicated throughout the business
Communicate your Business Flood Plan with your insurers to demonstrate your proactivity
Help you sign up for advance flood warning alerts in your area
Create Flood Toolkit templates
Guidance for the preparation of your property for flooding
Agree a risk retention strategy that accurately reflects the business's risk tolerance appetite
Reassess loss prevention practices
The Environment Agency estimates that with proper flood preparation, most businesses can save up to 90% on the cost of lost stock due to flooding, with a proper Business Flood Plan.
It is now more important than ever to work proactively with Hamilton Leigh to ensure your interests remain fully protected.
For further information and to receive a copy of our Business Flood Preparation Checklist and Flood Toolkit, please contact your Hamilton Leigh client service executive or email floodrisksupport@hamiltonleigh.com.